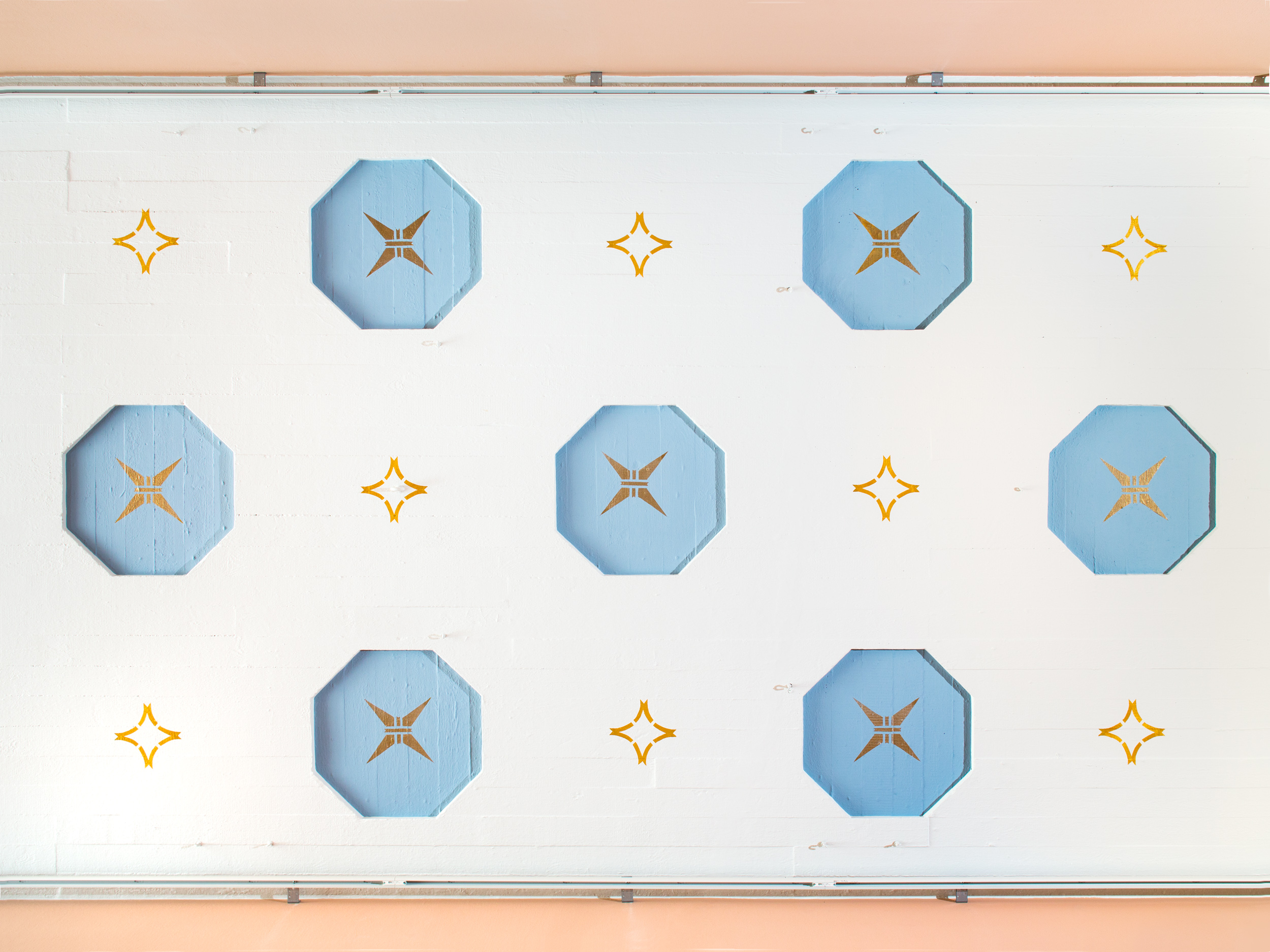 Kunsthalle Helsinki
Nervanderinkatu 3
00100 Helsinki
asiakaspalvelu@taidehalli.fi
Open
Tue, Thu, Fri 11–18
Wed 11–20
Sat-Sun 11–17
Monday Closed
Exceptions in hours see below
Admission
20 € / 10 €
Free admission for visitors under 18 years
Museum Card
Studded shoes are forbidden in the exhibition halls
Instructions for a safe visit
We have compiled instructions to ensure a safe visit to Kunsthalle Helsinki that we ask all visitors to respect.
Please arrive healthy and maintain a safe distance 
You are welcome to Kunsthalle Helsinki as long as you feel healthy.
Please maintain a safe distance, minimum 2 m.
Wash your hands or use hand sanitiser. We have disinfectant points in the main and the back lobby and by the elevator.
Remember to cough or sneeze into your elbow and to avoid unnecessarily touching surfaces.
We recommend visiting the cloakroom only one person at a time. Outdoor clothing and bags can also be brought with you to the exhibition rooms.
We advise to prioritise paying with a card and to avoid using cash.
We are taking care of tidiness and cleanliness  
We are taking enhanced care of cleanliness at Kunsthalle Helsinki.
The ticket counter and the Kioski gift shop have protective glasses at the check-out.
Thank you for your understanding and cooperation!
Prices & payment methods
Ticket prices
Normal ticket 20 €
Discount ticket 10 €
Pensioners, adults 18–25 years, students, unemployed, draftees, professional guides, groups (minimum of 10 persons), private groups and artists who have a valid card (Grafia, Ornamo, Finnish Association of Architects Safa, The Artists' Association of Finland, Theatre, Film and Television Designers, Finnish Painters Union, Association of Finnish Sculptors, Association of Photographic Artists, The Association of Finnish Printmakers and The Union of Finnish Art Associations)
Free ticket 0 €
Museum Card, personal assistents, press, visitors under 18-years, prebooked therapy groups, teachers of visual arts (with membercard)
Drawing sessions 10 € (Members of The Artists' Association of Finland 5 €)
Payment methods
You can pay with
Bank or credit card (except American Express and Diners Club)
Cash
Smartum Card, SmartumPay and culture vouchers
Edenred card, mobileapp and Virike culture vouchers
e-Passi mobileapp and text message
Tyky Plus culture vouchers and Tyky-Online
Exceptions
Free entry on the first Wednesday of every month at 18–20.
Exceptions in hours
4.11. All Saint's Day, open 11–17
6.12. Independence Day, open 11–17
23.12. open 11–17
24.–25.12 Christmas, closed
26.12. Boxing Day, open 1117
31.12 New Year's Eve, closed
6.1. Epiphany, open 11–20 
Accessibility
The accessible entrance is through the Kunsthalle's backyard. Turn to the backyard at Ainonakatu 3 (by the entrance to the Finnjävel restaurant), and you will find the entrance and a doorbell at the far end. Please take the elevator up to the second-floor galleries, which are completely accessible. Assistance dogs are most welcome. Unfortunately neither the lobby nor Kioski shop are fully accessible. Please consult our friendly staff.
Restaurant Finnjävel
Restaurant Finnjävel has two spaces:
Salonki, where traditional fare takes new sophisticated forms. The Salonki takes visitors on an experiential voyage through Finnish traditions and stories. The Menu Finnjävel tv show on MTV3 follows the planning of the current menu, its ingredients and the lovely people our chefs Tommi Tuominen and Henkka got to meet. Reservations: https://finnjavel.fi/salonki/varaus/
Sali is like a day by the lake or sea in Finland. You can enjoy treats in a more relaxed manner in a cozy atmosphere. Dishes include smoked fish with the summer's first potatoes – which has become a favourite in our home delivery service. In addition, our café caters to Kunsthalle Helsinki's visitors and we also offer a takeaway lunch. Reservations: https://finnjavel.fi/salonki/varaus/
We have committed to creating the best possible atmosphere for both our customers and our staff. We prefer that you pay with card orApple Pay, Google Pay or MobilePay.
We wish to make every restaurant visit a safe and memorable one for both our customers and our staff. Due to the current situation, we have made some changes to the way we operate. We escort our visitors through the whole restaurant experience.
Please only come to Finnjävel if you are healthy. We will make sure that we will only serve you while we are in good health. Please wait for us to seat the customers before you before you enter. We have cut down our capacity in half and we take in new diners table by table. We have paid special attention to seating and our aim is to avoid hosting different groups at the same table. During the dinner, we will minimise contact and prepare everything as much as possible in the kitchen area. We wear gloves and we take special note of cleaning our spaces. We prefer contactless payment and also ensure that our payment devices are wiped clean after each transaction. We clean the whole restaurant space thoroughly with care at the end of each day.
Wishing you a warm welcome!
The Finnjävels Tommi & Henkka and the whole team
Restaurant Finnjävel
Ainonkatu 3
www.finnjavel.fi
Finnjävel SALI
0300 472 337
sali@finnjavel.fi
Finnjävel SALONKI
0300 472 340
salonki@finnjavel.fi