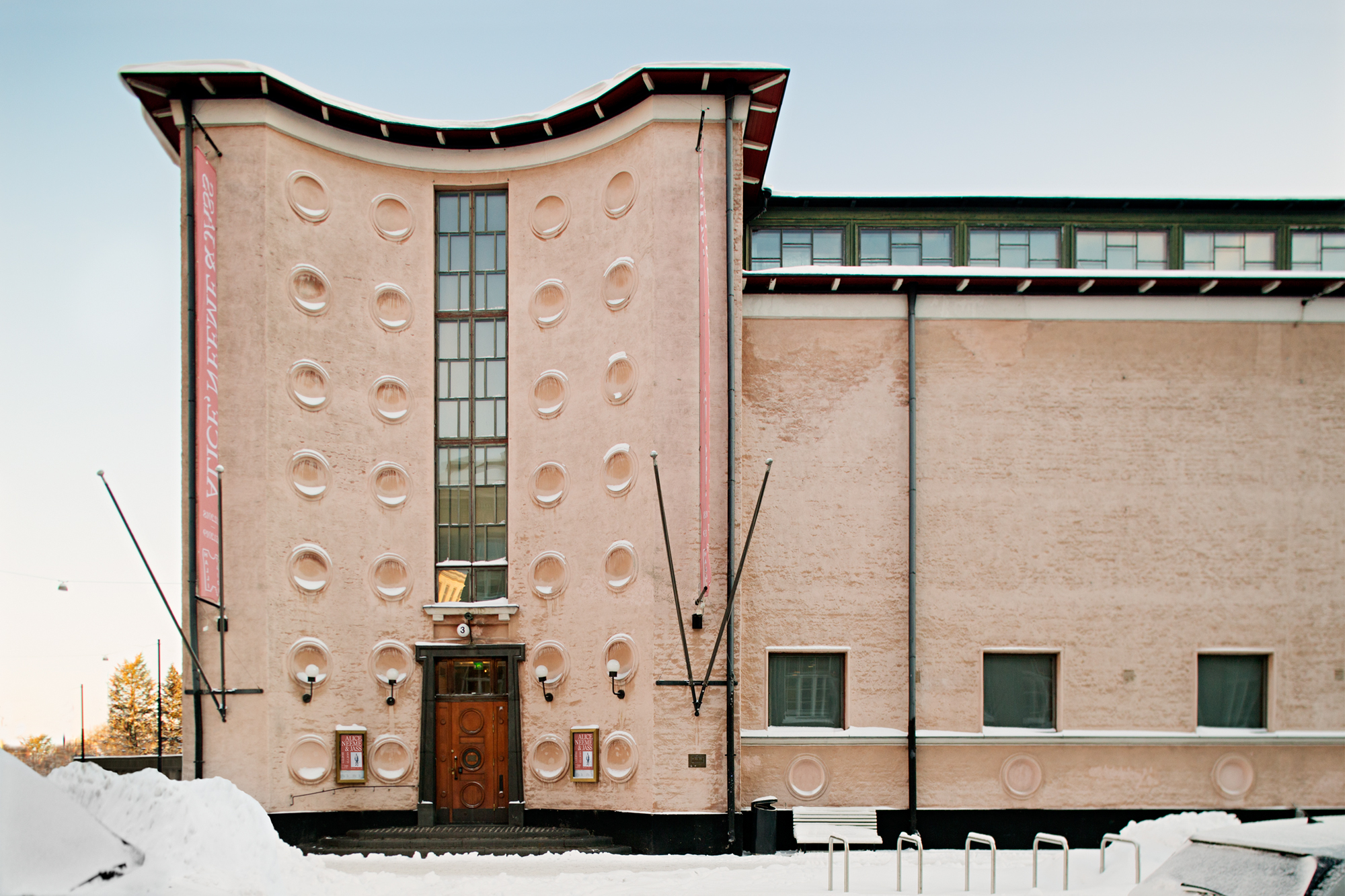 Kunsthalle Helsinki
Nevanderinkatu 3
00100 Helsinki
Tickets (during opening hours):
+358 40 450 7211
Open
Tue/Thu/Fri 11–18
Wed 11–20
Sat-Sun 11–17
Monday Closed
Exceptions in opening hours:
Mon 24.2. open at 11–18
Thu-Sun 27.2.–1.3. open at 11–20
Admission
14 € / 8 €
Free admission for visitors under 18 years
Museum Card
Exceptions in hours
Free admission during the first Wednesday of the month (when exhibitions are open to the public)
5.2. at 18–20
1.4. at 18–20
6.5. at 18–20
Exceptions in opening hours always during the last exhibition week (from Thursday to Sunday)
27.2.–1.3. open at 11–20 (Anu Tuominen last week)
Kunsthalle Helsinki is open on Monday 24.2. at 11–18!
16.–19.4. open at 11–20 (The Kuntsi Collection last week)
21.–24.5. open at 11–20 (Jani Ruscica last week)
Easter
Thu 9.4. open at 11–18
Fri 10.4. open at 11–17
Sat 11.4. open at 11–17
Sun 12.4. open at 11–17
Mon 13.4. closed
Labour Day
Thu 30.4. open at 11–18
Fri 1.5. closed
Ascension Day
21.5. open at 11–20
Midsummer
Fri 19.6. closed
Sat 20.6. closed
Sun 21.6. open at 11–17
Accessibility
The accessible entrance is through the Kunsthalle's backyard. Turn to the backyard at Ainonakatu 3 (by the entrance to the Finnjävel restaurant), and you will find the entrance and a doorbell at the far end. Please take the elevator up to the second-floor galleries, which are completely accessible. Assistance dogs are most welcome. Unfortunately neither the lobby nor Kioski shop are fully accessible. Please consult our friendly staff.
Restaurant Finnjävel
Restaurant Finnjävel reopens their doors in the premises of Kunsthalle Helsinki in October 2019.
"In Salonki (The Salon) we believe in the refined, relaxed indulgence of fine dining. In addition to outstanding cuisine, wines and beverages, we provide you with an enchanting atmosphere.
Sali (The Refectory) is the place to enjoy casual, yet elegant Finnish food. We are inspired by Finnish home cooking and the brilliant inventiveness Finns have showed in the past while cooking with the scant resources they've had. Obviously we wouldn't be Finnish devils, if we didn't twist it to our own liking."
Salonki: Tue–Sat from 18.00–23.30
Sali: Tue–Sat from 11.30–23.30, Sun from 12.00–16.30 (brunch)
Ainonkatu 3
00100 Helsinki
www.finnjavel.fi