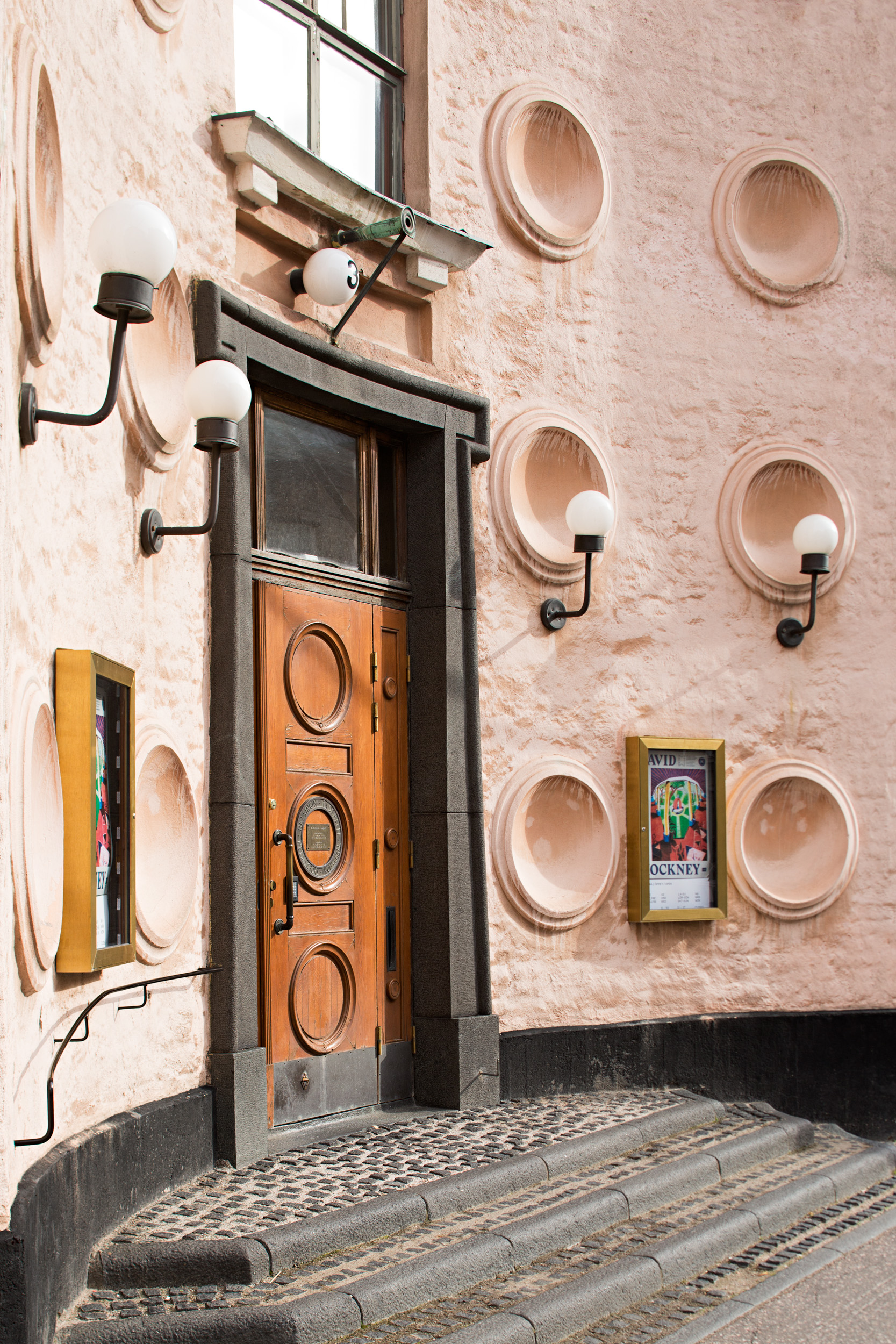 In the early 1900s Helsinki witnessed a controversy revolving around the city's urgent need for a new art gallery. The debate went on for nearly 30 years until Kunsthalle Helsinki finally opened to the public in the spring of 1928.
In the absence of a modern gallery, where was contemporary art to be displayed in the Finnish capital? Plans to build a new "art palace" in Helsinki spurred a lively debate in the early 1900s. Various plans and sites were proposed, but no project made it beyond the drawing board. Helsinki's art crowd finally took the matter in its own hands by initiating a project to build a gallery on Nervanderinkatu Street in the downtown district of Töölö. The building was designed by Jarl Eklund (1876–1962) and Hilding Ekelund (1893–1984) on the basis of their winning entry in an invited competition held in 1927.
The gallery was commissioned in 1927 by the Kunsthalle Helsinki Foundation to serve as a custom-designed venue for contemporary art. Its mission statement specified that it was to present Finnish and foreign visual art, industrial design and architecture.
The project would never have got off the ground without the support and financial backing of corporate sponsors and patrons. Significant donations were made by the industrialist Gösta Serlachius, the newspaper publisher Amos Anderson and the businessman Salomo Wuorio. This prominent group of patrons was later joined by the industrialist Jalo Sihtola.
Kunsthalle Helsinki celebrated its first exhibition opening on March 3, 1928. Emulating the Paris Salon, the walls were packed floor-to-ceiling with art. The first show featured work by no fewer than 135 Finnish artists including Helene Schjerfbeck and Wäinö Aaltonen. The review published in Helsinki's leading newspaper, Helsingin Sanomat, reported that the gallery was flooded with sunlight and the occasion was attended by a never-ending list of invited luminaries!
The gallery's first chief curator and director was the art critic, scholar and art expert Bertel Hintze, who ran the institution for 40 years, until 1968. From the very outset, the exhibition calendar featured a variety of Finnish group exhibitions, international artists and retrospectives.
Bertel Hintze's successors to date have been Seppo Niinivaara (1968–1994), Timo Valjakka (1994–2001), Maija Tanninen-Mattila (2001-2006), Maija Koskinen (2006–2013), Jan Förster (2013–2021) and Nina Toppila (2022–).
Literature:
Erik Kruskopf, Taiteen maailmanmies Bertel Hintze 1901-1969, Valtion taidemuseon museojulkaisu, Finnish National Gallery 1998
'Taidehallin juhlalliset avajaiset tapahtuivat täällä eilen', Helsingin Sanomat 4.3.1928
Kunsthalle Helsinki Archive.